Ambitious Roberta Taylor stands for everything Damien dislikes in a woman. Why does she fascinate him so much?
Roberta is bewildered by her reaction to Damien's exotic nature.  She is a wealthy successful lady.  How could she be attracted to a useless drifter, charming or not?                                     Set in Canada's Civil War – the Riel Rebellion of 1885.
Roberta is a heroine I love and Damien, well, he's dangerous but oh, so addicting.    ….  your ability to write unforgettable characters   ….Rachelle Ayala - author of Michal's Window 
"…Roberta and Damien are fascinating characters." – Linda Marrow, Senior Editor, Pocket Books.
….click here to read a "teaser" trailer for Hawk's Gift.
ONE DANCE WITH A STRANGER
Emily feels it is important to hide her sordid past. She does not believe love will ever have any place in her new life.  Her job and her respectable fiance are achievements that she has no intentions of jeopardizing.  So why would she even think of risking everything to follow her heart's desire – charismatic, fickle Wade Hart?
Country singing idol, Wade doesn't question why he is attracted to his brother's fiancee. He just knows he will have her. He is used to getting whatever he desires. Today it is Emily he wants.
Set in the 'new west' – Calgary –  follow the twisted path of love and romance, too potent to resist.
Hades… hot? Heck no! WADE HART IS HOT!!  … a five-star review by Hammy.  View more on Amazon.  
….click here to read a "teaser" trailer for One Dance with a Stranger.
ALBERTA WILD ROSE
Gold fever creates monsters but in the case of the Lost Lemon Mine a curse has been placed on it, making it further hazardous.  Never superstitious, Alberta Rose discovers truth in the curse's effect. Evilness reigns at the site.
She also realizes Dale,their guide, is not her Knight in Shining Armor as she believed.  But can she find the strength to resist his potent charm?
 ….click here to read a "teaser" trailer for Alberta Wild Rose.
PARADISE ON THE HORIZON
A soldier has little in common with a Russian Princess.   But when Natasha tries to run away from a strange religious sect she has joined to escape Russia, Luke helps her. He knows nothing about farming just as he knows Natasha does. He isn't aware of her past life as a Princess and Natasha knows she must never reveal it.  Luke has only scorn and contempt for aristocrats.
Although attracted to this rigid man, Natasha soon realizes she means little to Luke. He intends returning to the East and his true love once his name is cleared.
….click here to read a "teaser" trailer for Paradise on the Horizon.
Coming Soon!
SERAPHIM
Delaney Bayer wants to escape her marriage, but she fears her husband's power as a Sheriff. She feels abandoned by her religion considering the hardships she is faced with for no apparent reason. She has no money, no skills and no one to help.
The unthinkable happens when her daughter is violated by the same monster abusing her. Delaney knows she has no other choice but to run. She accepts there is no God and there are no Guardian Angels. She must leave using only her own questionable ingenuity.
A white, mystical horse named Seraphim comes to her when all seems lost. Delaney is confused, believing she is insane like so many people say.  Is Seraphim her Guardian Angel or a figment of her imagination? Does she dare believe?
"Seraphim"- Coming in 2013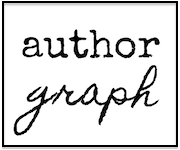 Click on the authorgraph image on the left to receive a personalized inscription and signature from Mary Forbes that you can view on the web or on your favorite readings apps and devices.
Click Here to Order Books
Amazon United Kingdom orders - Here
Click Here to Contact the Author
Related articles